There are very few people who can say they have changed the world by the age of 13, but Emily Prior is one of them.
The Model, Actor and Disability Activist who lives with Cerebral Palsy challenged the lack of representation of people with disabilities in advertising – and won.
At the age of 8 Emily started to notice that weren't other children like her in magazines. Jenny Prior, Emily's Mother noticed that it was effecting her daughter's sense of belonging.  
"She didn't see herself or any people with disabilities being represented. I noticed it was effecting her self-esteem and sense of belonging, even at a young age." Jenny says.
Emily had previously been featured in disability-related marketing but what she really wanted to know was why she couldn't see any girls like her in mainstream advertising. Then she had an idea – make the seemingly invisible be seen.
Initially approaching numerous agents, brands and media outlets, Emily's persistence paid off and it didn't take long before her voice started to be heard. Already a role model, Emily new she was making great progress when she became the first disabled cover girl for Target Australia.
"I am trying to make sure that people with disabilities are seen in advertising, TV and film and that everyone is being included." Emily says.
Amongst many of her achievements, Emily landed the lead role of "Stella" on ABC Me's 'Rocky&ME' as a part of the Screen Australia Disability Initiative for International Day of People with a Disability, 2019. Emily is an ambassador for Disability Sports Australia, and regularly appears on TV and radio interviews (ABCMe, Sunrise, Today Show, The Daily Edition and ABC Radio National) as a guest speaker.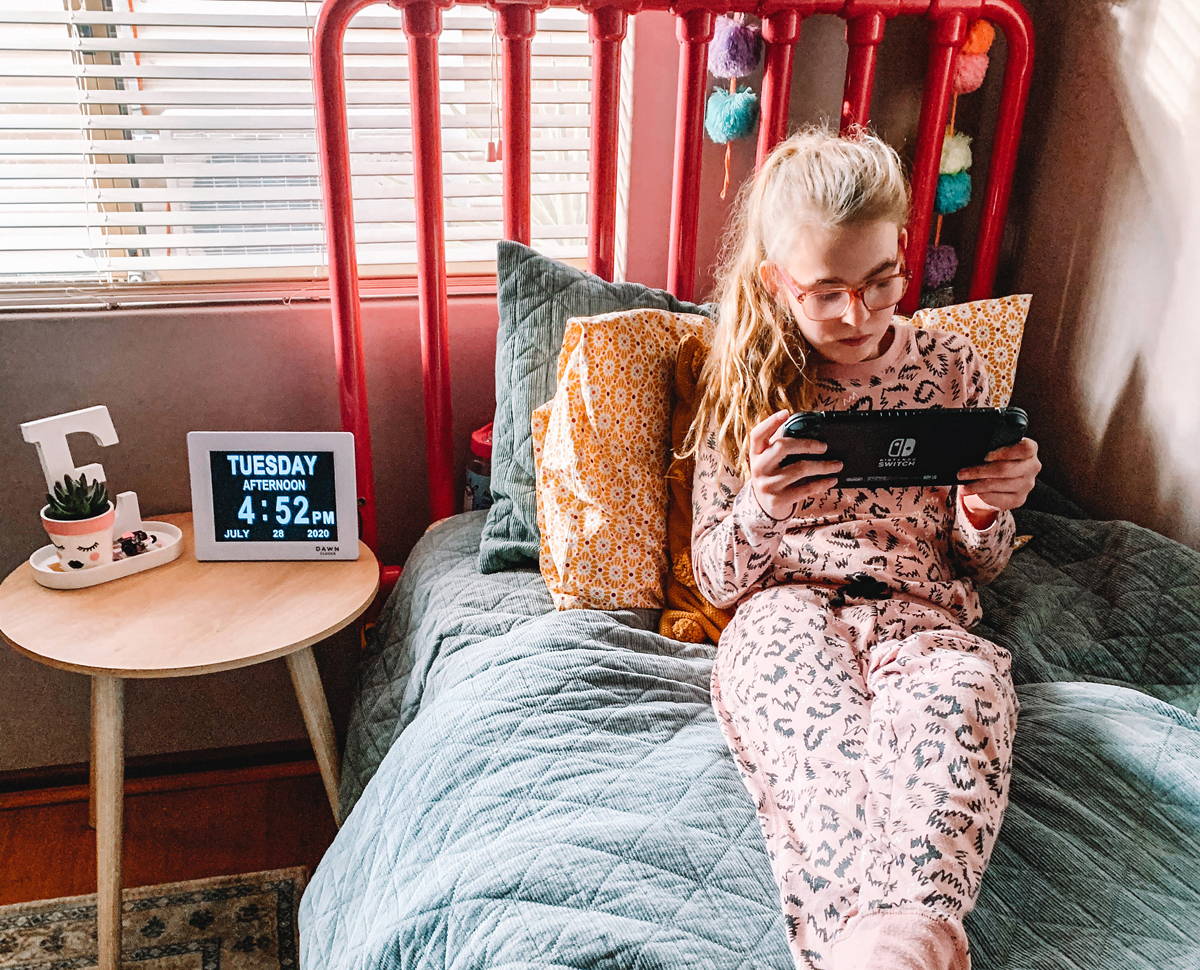 Emily Prior (above) has found the Dawn Clock™ to be an essential in her daily routine.
Emily has found fighting for diversity empowering. "I like that people can see what my disability looks like because I am proud of my disability."
With success comes much responsibility including her role in coordinating a very busy schedule. With endless bookings and her Mother's phone ringing off the hook, this rising star has had to take steps to keep herself organised and has a newfound freedom with her Dawn Clock™.
Emily's Mum, Jenny Prior, said seeing her daughter manage herself was a great milestone "Having her own Dawn Clock™ meant she could be completely independent of her own routines."
With its clear and easy digital display for her to read, Jenny says "It provides Emily with her own sense of independence at the same time being age appropriate."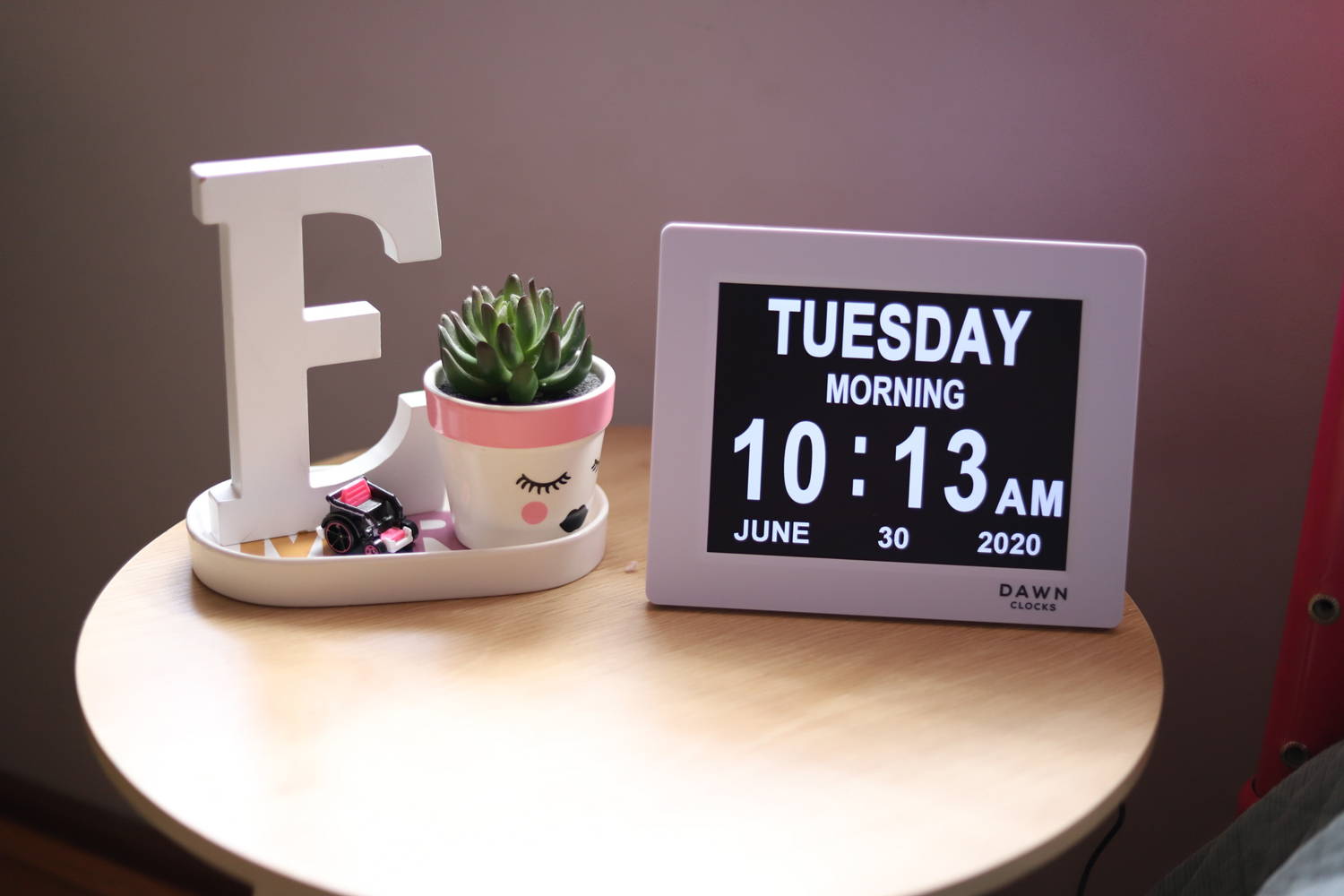 The Dawn Clock™ is simple assistive technology that fits into any decor.
Emily feels a sense of pride in being able to manage her own routine.
"I love my Dawn Clock™. It has alarms and medication reminders that I can set myself so I have more control over my day. And I can turn off my own alarm for a sleep in!."  
While the journey for equality in mainstream advertising has just begun, the future is looking ever so bright with Emily Prior leading the way.
Dawn Clocks™ is an ATSA Member and is NDIS Approved Australia-wide.
Want to contact Emily? All media enquiries please email emilyjpriorofficial@gmail.com