We are proud to support Seniors Card holders Australia-wide.
Do you have a valid Seniors Card? Reward yourself with a 10% discount on all products. Here are a few simple steps once you have added all of your items to your cart.
Step 1. Enter your Seniors Card Number in the "Feel free to add" box shown below. Then click CHECK OUT.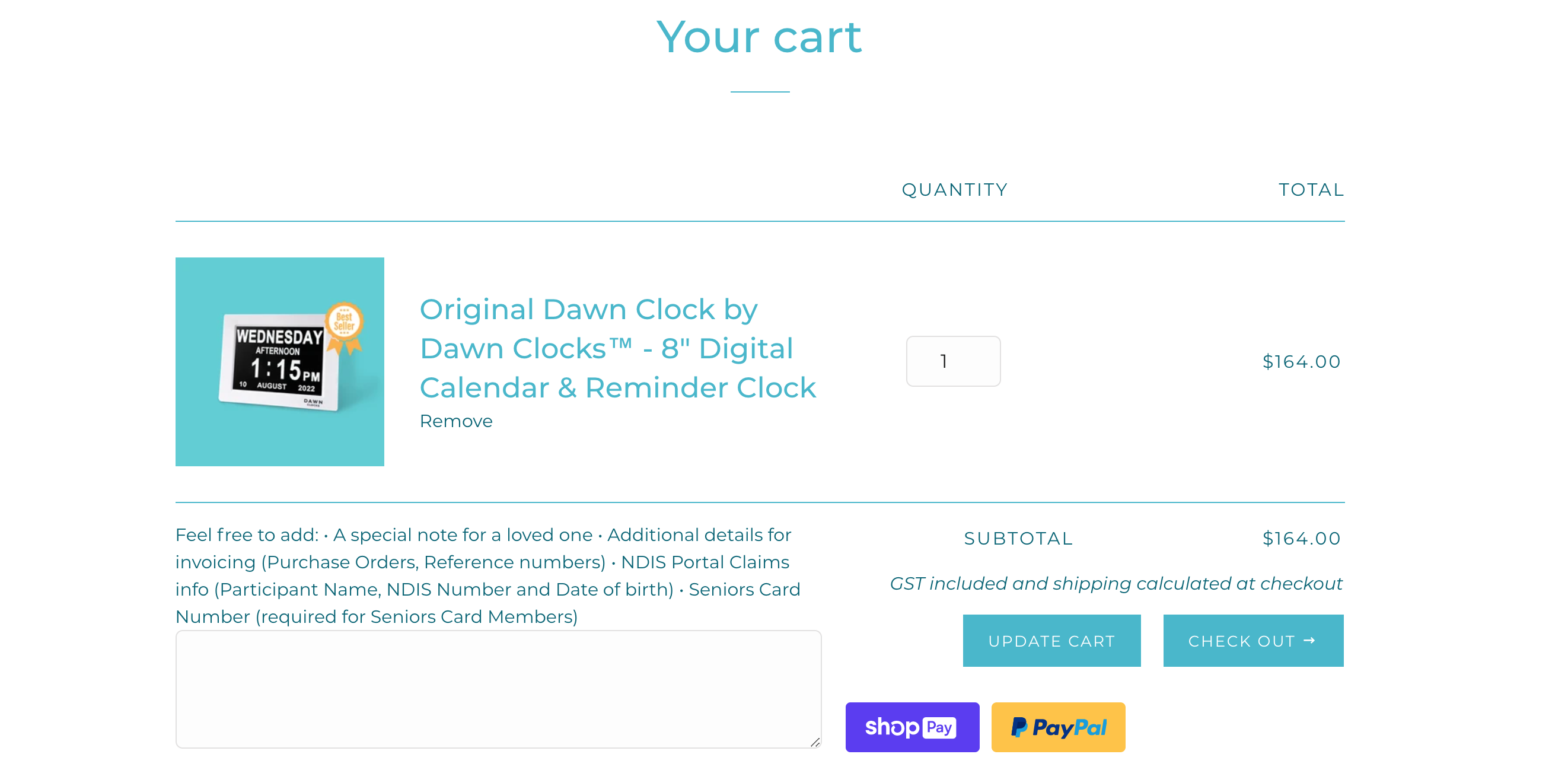 Step 2. Enter in the discount code (see state based codes below) in the blue "Discount Code" section below, then click Apply.
Seniors Card discount codes are as follows: NSW: SNRNSW10 QLD: SNRQLD10 VIC: SNRVIC10 SA: SNRSA10 TAS: SNRTAS10 NT: SNRNT10 ACT: SNRACT10 WA: SNRWA10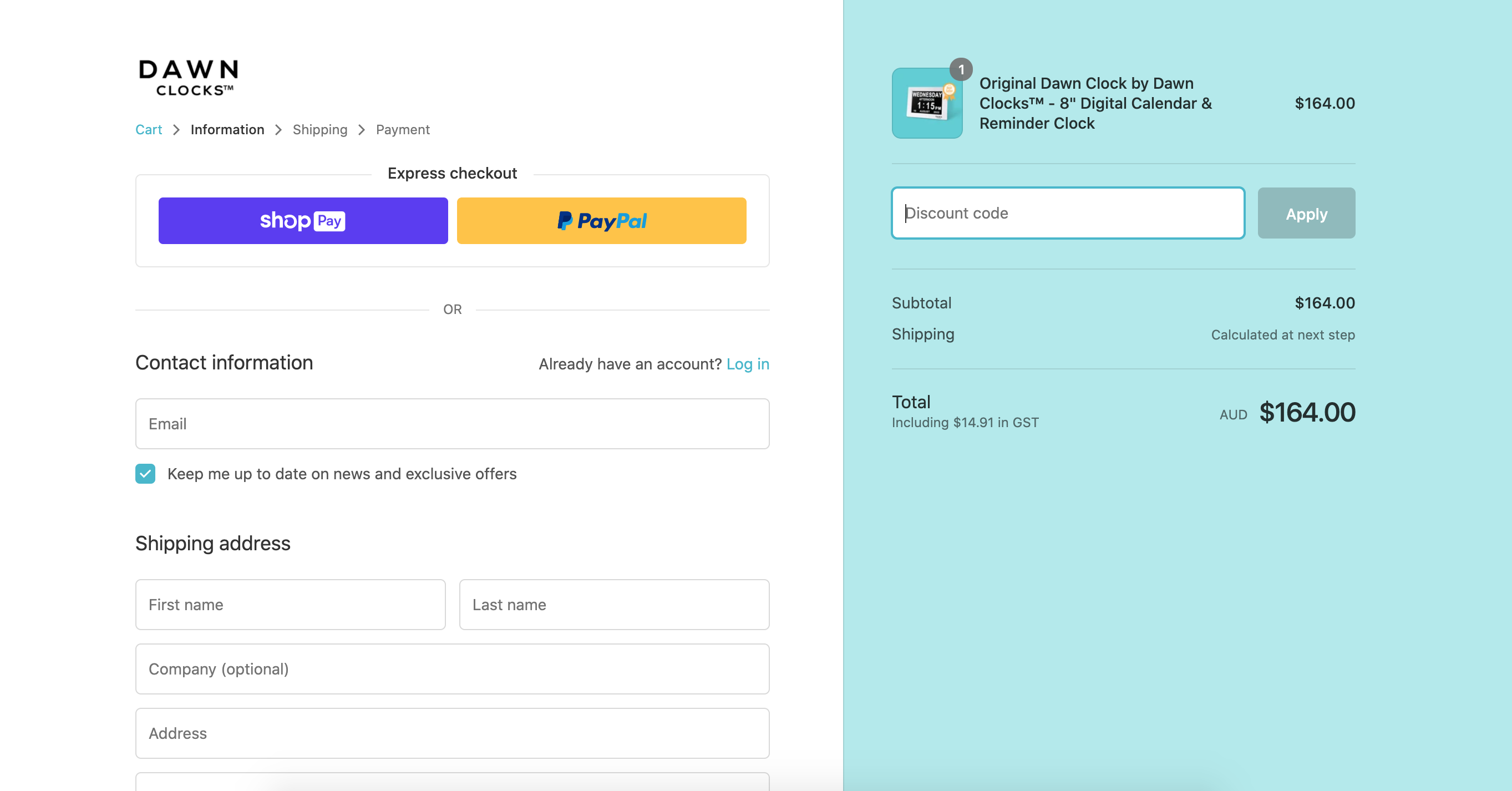 Need some more help? Please email us at info@dawn-clocks.com